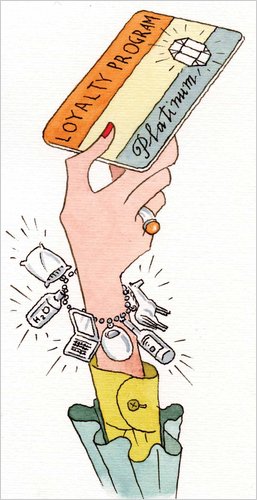 The hotel industry is ever-changing.  All across the country, hotel room rates are increasing, and so are the demands from consumers.  They're asking for extra amenities when they travel, including free WiFi, free meals and other perks that are often not included in their hotel stay.  Recently, five executives from some of the top hotel chains in the world met in Los Angeles to brainstorm new ways to make their guests hotel stays even better, in spite of the overall room rate increase.  The need to make some serious changes to their hotel loyalty programs was high on the list of priorities.
These hotel executives agreed that their guests have issues with the general structure of their loyalty programs.  The point system doesn't have the appeal it once did, and because of blackout dates and the deals other companies can offer them, they see the need for some major changes.  They're taking cues from other types of loyalty programs, including banks and grocery stores.  These businesses offer awards for points that their customers enjoy, like free cell phones and dinners at area restaurants.
Some hotels are even partnering with other companies as a part of their loyalty programs.  The hotel chain Best Western has formed an alliance with Harley-Davidson.  Their new program gives guests the opportunity to earn points that can result in free Harley-Davidson products.  The executive from Best Western stated, " They're die-hard fans. We have a ride program with Harley, so people sign up for that and join the loyalty program, and we provide special recognition for them in terms of a place for them to park their bikes securely, a place to wash down their bikes and towels. People appreciate that."
Going forward, you can certain expect to see more of these unique types of loyalty programs popping up all over the country, and even the world.  At UsingMiles, we want to make sure you don't miss out on using any of your valuable points for these programs.  We'll help you keep track of all of them.  After all, for your loyalty, you deserve to be rewarded.
For more information, contact us today!