Frequent flier miles are handy little points that are extremely useful if you must fly for business or to see relatives regularly. Collecting these points is extremely appealing and in some ways, fun. Before you start using your miles however, you should be aware that managing them can save you even more time and money. Use these handy tips when you want to manage airline miles the easy way.

Understand the Points Value
Once you get the hang of knowing the value of your points, there are ways you can maximize your benefits to your advantage. Most mile rewards programs are around two to three cents per mile. If the program you are currently in gives you less, then you aren't getting the benefits and savings you deserve. If you are earning only a cent per mile, consider using your own money to purchase a ticket to your flight instead. It's important to read the fine print about the value of the points. It's okay to be picky when it comes to choosing the perfect frequent flier program for you.
Mesh Your Points into One Account
If you are a member of a few miles programs you can easily transfer your mileage points to one program. This not only will help you be organized but it will also reduce the stress of looking up each of your points program log ins and tallying how much more you need for one single airline. Another advantage to this is that you'll be able to keep tabs and add on your points up in one account.
Redeem Your Points
If you aren't able to use your miles for a flight for a while, you can redeem your points for merchandise, hotels, restaurants, and even charities. Your mile points aren't only for trips and you can use them for whichever applicable venue you want. Consider this whenever you have any left over points that aren't enough for a flight.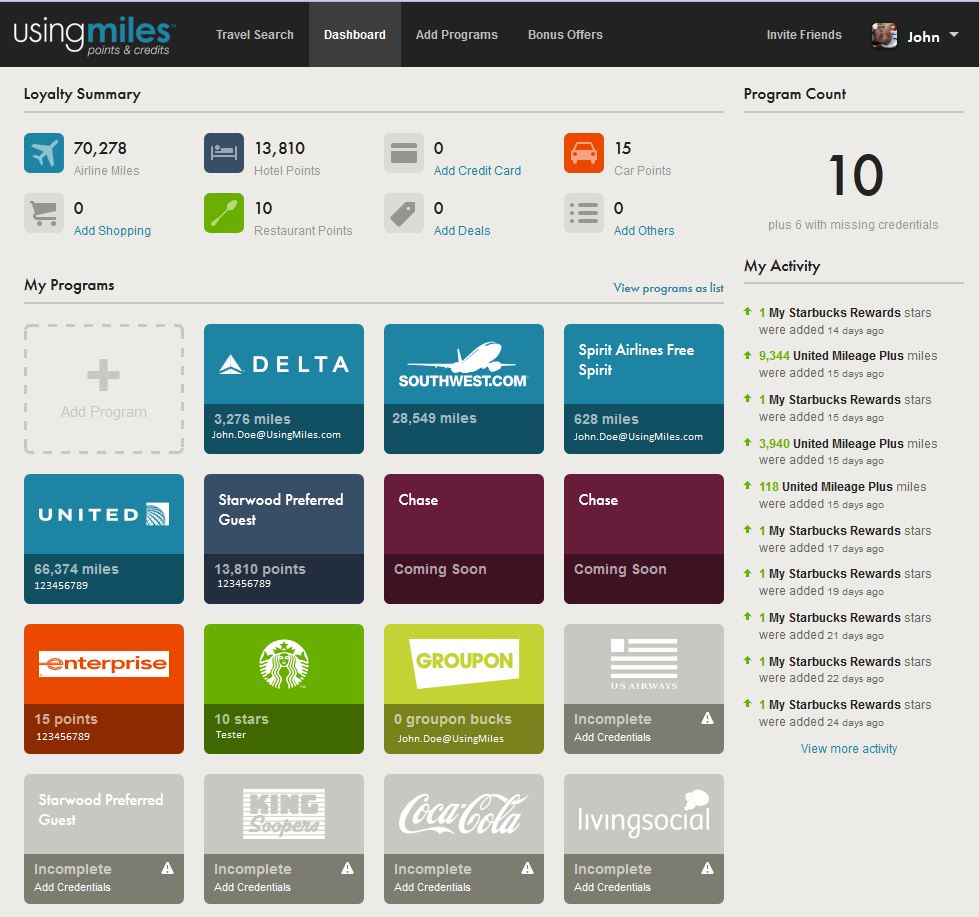 Remember to always use your rewards points to your advantage in whatever situation you are in. Either save up your miles for big vacations in the future, or use them for whichever store your program allows. Contact us if you'd like more prioritizing tips for your miles. We make organizing your points and miles simple with our dashboard. Don't have a UsingMiles account? Sign up here!